The CMI Tribute is designed to honour members of the Charlotte Mason community who have made significant contributions to promoting Charlotte Mason's ideas for education.
Almost a century after her death, Charlotte Mason's design for education continues to stir the imagination and practice of parents and teachers and impact the lives and education of thousands of children. Without the contributions of some key individuals, however, it may well be that Charlotte Mason's influence would not be felt across the world in our times. The CMI Tribute is designed to recognize such individuals.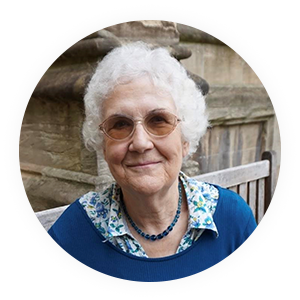 Margaret A. Coombs, MPhil
CONTRIBUTION
In her book, Charlotte Mason: Hidden Heritage and Educational Influence (The Lutterworth Press, 2015), Margaret Coombs rediscovers for a new generation the previously unknown biography and influences of Charlotte Mason. Coombs' years of meticulous research and lively style illuminate hitherto unknown details of Mason's story and origins of her ideas, and undoubtedly will benefit researchers and practitioners for decades to come.
BIOGRAPHY
Margaret and her husband, Martin, a retired Anglican Vicar, live in multi-cultural, multi-faith, East Oxford and attend St Mary & St John Church. Her son, Daniel, is an artist and art lecturer and her daughter, Anna, is artistic director and founder of an innovatory African and African Caribbean theatre company, serving south west England.
Margaret studied classics at school and sociology at London University. Joining the London Samaritans instilled in her the importance of respecting the humanity of all people, regardless of their problems. This guided her subsequent mental health work. Qualifying as a psychiatric social worker at the LSE brought a wonderfully varied mental health career in England and overseas. She has also lectured, engaged in research projects and chaired proactive committees. Highlights include action-research as a community care rights adviser, learning from Oxford Survivors and sharing patients' concerns, as a mental health act commissioner. Retirement in 2008 and meeting with transatlantic Charlotte Mason enthusiasts inspired her to develop her 1984 post-graduate thesis on Education for Parenthood by the PNEU into her new biography, Charlotte Mason Hidden Heritage and Educational Influence, Lutterworth, 2015.
© 2017 by Margaret Coombs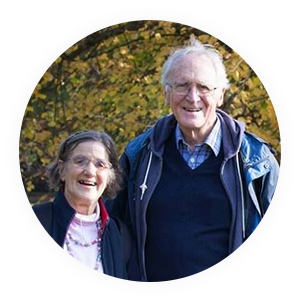 Susan Schaeffer Macaulay, MA
CONTRIBUTION
Susan Schaeffer Macaulay's book, For the Children's Sake: Foundations of Education for Home and School (Crossway Books, 1984), recovered Charlotte Mason's ideas from history and made them attractive to a new generation of parents and teachers. Without her inspiring, sensitive, and insightfully articulated work the international resurgence of interest in Charlotte Mason, almost surely, would not have occurred in the last three decades.
BIOGRAPHY
Born in Grove City, Pennsylvania in 1941 to parents Francis and Edith Schaeffer, Susan lived in Europe with her missionary parents following World War II encouraging, befriending and teaching on the reliability of the Bible. Although her own elementary school education was dull, Susan's home life and family conversations resonated with touches of a Charlotte Mason atmosphere. Books, including books of the Bible, were read in full sequence, and narrated back to one another. Sundays included the children narrating the sermons which her father had preached, careful as he was to make "the feeding station low enough for the lambs". Both parents frequently read aloud in the home and the cadence of their voices sharing all manner of poetry and prose still resonates in Susan's memory. Scouting, frequent walks in mountain and forest, as well as trips to art galleries and museums marked Susan's childhood. Although illness kept Susan from attending formal secondary school, the packages from Calvert and the daily lessons filled her with joy and created a lifelong enthusiasm for learning. She studied occupational therapy at Oxford, England, felt the Lord's leading in her meeting Ranald Macaulay while there, and they married in 1961. Together they then served with her parents at L'Abri in Switzerland (1961 -1964) where their first daughter was born, then in London establishing a L'Abri home there (1964-1971) and their second and third daughters were born, and then establishing a residential L'Abri 60 miles south of London (1971-1996). In the early years there their son was born, and two young children whose parents had died also joined their family. These years were full and always marked by conversation, cooking, meals, and daily life shared with young people, lectures being given, conferences organized, and books being written, including: Something Beautiful from God (Crossway), How to be Your Own Selfish Pig (Summit Ministries), and For the Children's Sake (Crossway). In 1996 Susan and Ranald settled in Cambridge to fruitful years of serving more locally, writing another book, For the Family's Sake (Crossway), and attending to physical health and healing. With family now wide-spread, and separation not being easy, they "anticipate the great reunion ahead and the "Forever Family in a 'Better Home' (Hebrews 11)".
© 2017 by Susan Schaeffer Macaulay
CONTRIBUTION
Dr. John Thorley's selfless foresight in rescuing Mason' archives as he retired as principal of the Charlotte Mason College, as he subsequently worked in organizing and cataloguing it, and then housed it at the Armitt Library and Museum in Ambleside, Cumbria, UK, almost single-handedly has made further research, study and application of Mason's ideas possible in our times. Dr. Thorley's ongoing encouragement and availability to scholars all over the world continues to impact how Mason's ideas are understood today.
BIOGRAPHY
John came from the mining and industrial area of South Yorkshire. The secondary school where he went taught a broad curriculum including classical and modern languages, which became a life-long interest for him. He went to Durham University in the north of England, where he studied Greek and Latin. He then taught for ten years before taking posts in Cumbria, first as an Education Officer, then as a School Inspector, then as head of a large secondary and community school in Carlisle, and finally as Principal of Charlotte Mason College in Ambleside. In his last two years at Ambleside the College merged with Lancaster University to become the university's Faculty of Education, of which John became Dean, while still remaining Principal of the College and Professor of Education.
Since retiring from his full-time post, John has catalogued the Charlotte Mason archive held in the Armitt Library on the College campus. He has also continued his interest in Latin and Greek by teaching Greek and Medieval Latin to post-graduates at Lancaster University and by teaching Greek History at the University of Cumbria. Until recently he taught every summer at an annual conference in Greece on Homeric Studies, run by a European Classical organisation, EUROCLASSICA, of which John was president in 1991-1995. John has published books on Athenian Democracy and Medieval Latin, and articles on Roman History, New Testament Greek, medieval Cumbria, and Charlotte Mason.
John attends his local Anglican church, he rings church bells in the traditional English style, he walks on the hills of Cumbria and elsewhere, and he retains an interest in education, though now mainly at a safe distance.
© 2017 John Thorley